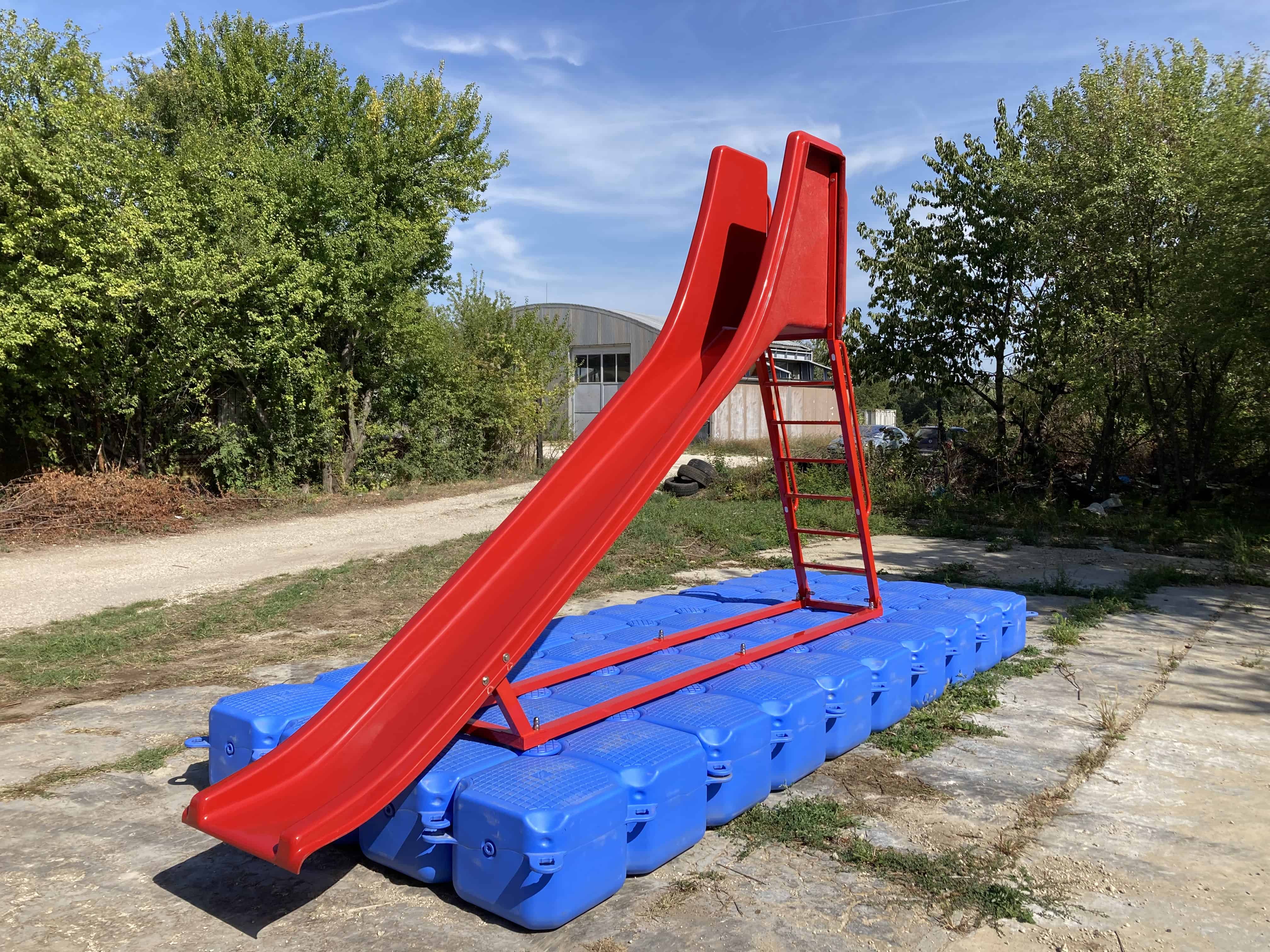 BATHING SLIDE complete, color red, body GRP,
Frame Niro powder-coated, including 6 connecting bolts (blue/grey/sand/black) in wooden box 4700x 800x1350mm (LxWxH)
SUITED FOR CALM WATER ONLY!! FOR CHILDREN'S USE ONLY!!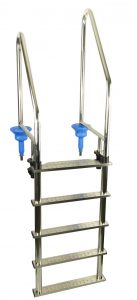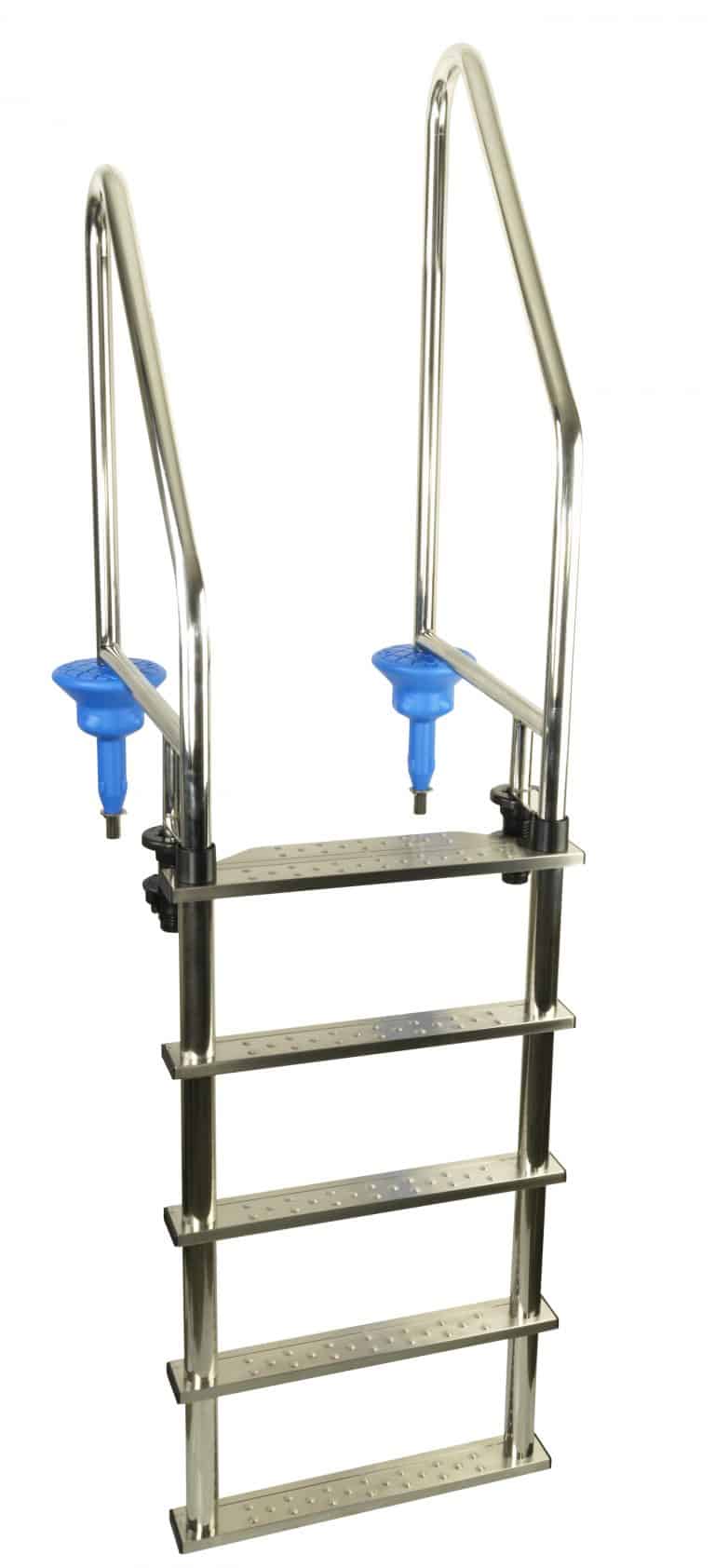 Stainless steel, Galvanized steel
400800:
BATHING LADDER heavy duty, DIN EN 13451-1/-2
stainless steel AISI 316, asymmetric handrail,
including 1 safety step (above) and 4 steps,
including 2 connecting pins, drilled (black/grey/blue/sand)
and 2 side screw connectors, drilled with 2 nuts.
400810:
BATHING LADDER heavy duty,
DIN EN 13451-/-2 stainless steel AISI 316, asymmetric handrail,
including 1 safety step (above) and 4 steps,
including 2 connecting pins, drilled (black) and
2 side screw connectors, drilled with 2 nuts (white)