Material made of high quality HDPE
JETFLOAT® International GmbH has been Austria's and the world's leading manufacturer of modular swimming elements since 1971 and only uses the highest quality HDPE (LUPOLEN 5261 Z) for the production.
JETFLOAT®INTERNATIONAL elements are made from the raw material LUPOLEN 5261 Z, a special high-density polyethylene (HD-PE). The producer's production certificate confirms that this raw material is produced strictly according to ISO 9001 standards.
This material is the most suitable for modular pontoon systems.
All JETFLOAT elements and connecting bolts are blown from 100% pure Lupolen 5261 Z. No recycled material is used as it will decay in the sun and water within a few years.
The edge connectors and spacers are made from Lupolen 5261 Z in combination with another HD-PE type as an injection molded part.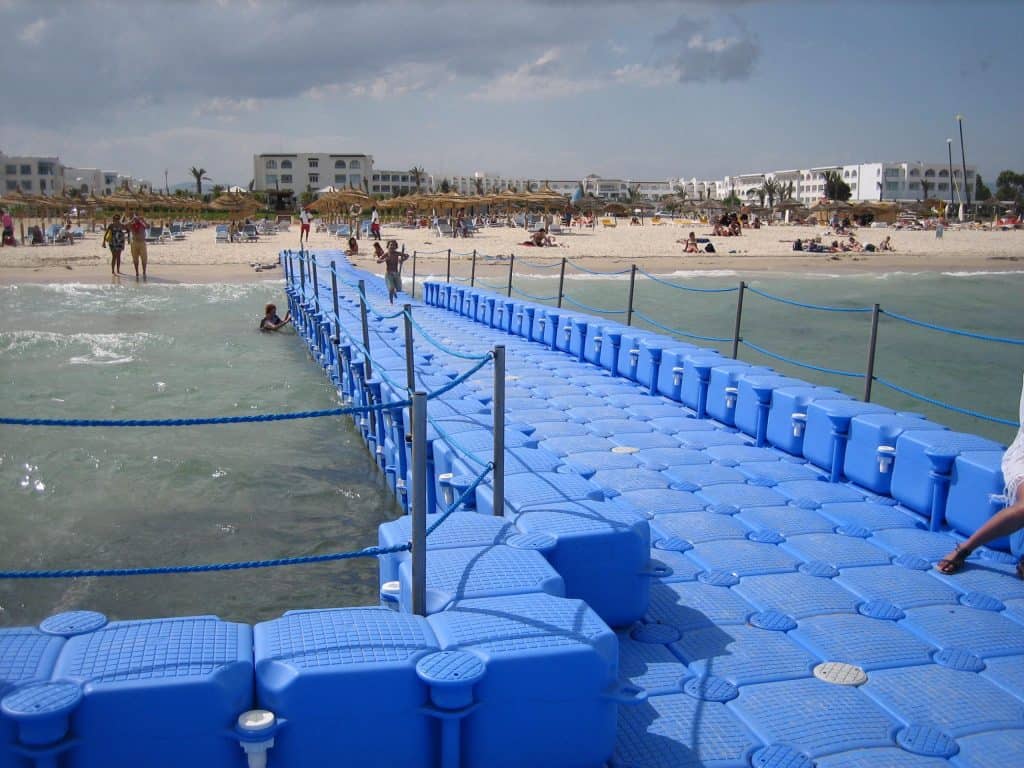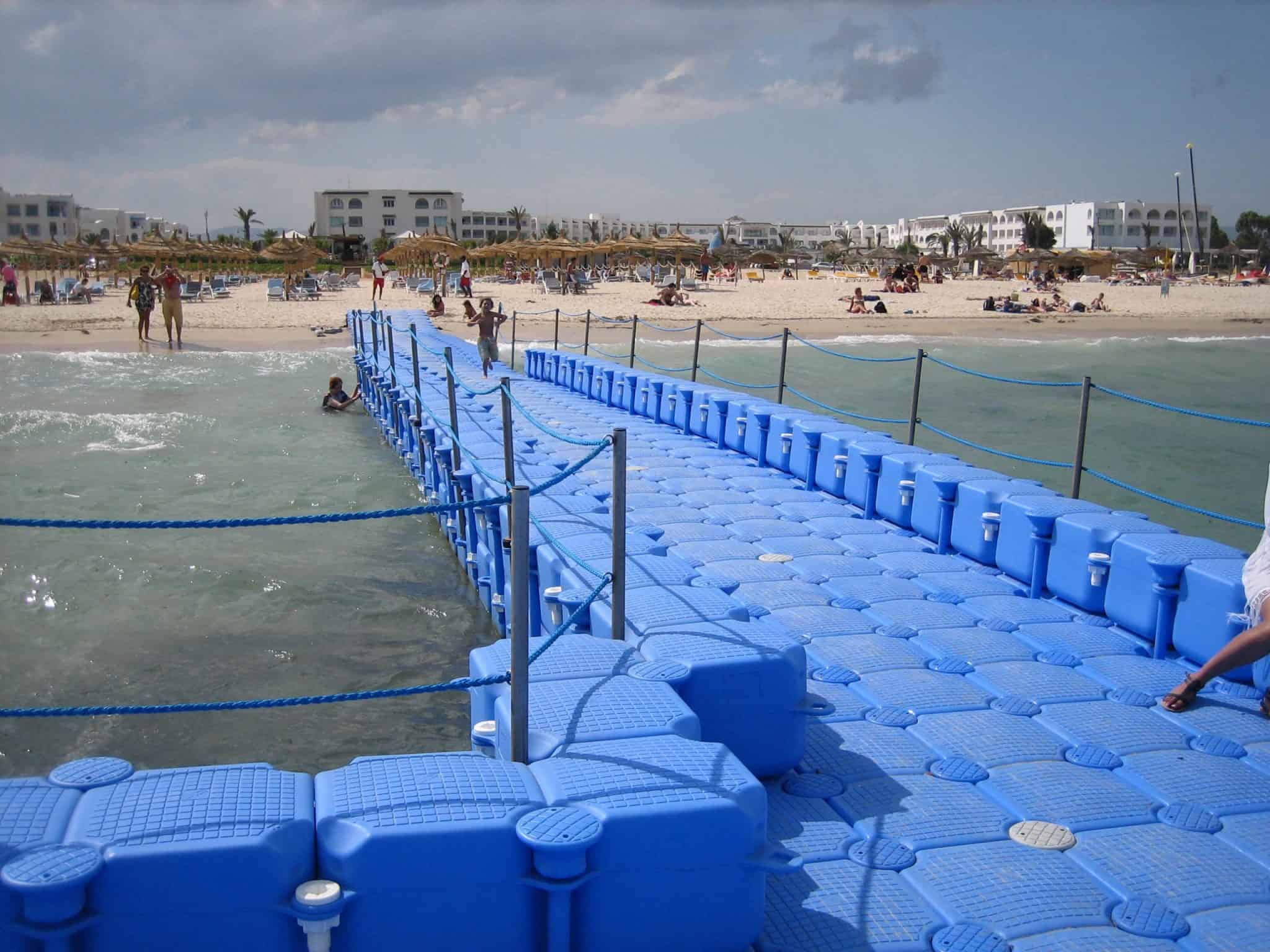 ensures the best properties
UV stable and weatherproof
Due to the use of the best raw material available on the market and the strictly controlled production in our Austrian plant, Jetfloat elements withstand the strongest weather and sun rays and therefore have the longest product life.
Jetfloat systems have been used and tested in the coldest countries in the world for decades. Without changing the appearance or the quality, they withstand the lowest temperatures and meet the desired requirements.
Because of the material used, even heavy industrial loads, heavy machinery and long-term tourism cannot change the shape and the quality of our pontoons. Numerous tests prove the endurance of the Jetfloat systems.
Rotting-proof & food-safe
The Jetfloat elements are made of certified material Lupolen 5261 Z, which is demonstrably rot-proof and food-safe.
Salt water and acid resistant
The special HDPE formulation, compliance with the highest standards and controlled production of Jetfloat elements are a guarantee for the provenly best and thoroughly tested resistance to salt water and acid.
Jetfloat elements require little maintenance and are suitable for a wide range of flexible applications.